2023 TRAVEL TEAM TRYOUTS Lacrosse
REGISTRATIONS BELOW...
- 2 days of tryouts in order to make sure we get good a look at players. (Day 1: Skills & Drills, Day 2: Scrimmages and Games)
- We will take 18 players per team and evaluate others for the final 3 spots over fall ball, that will be decided on November 7th
- All current players must attend tryouts or compete in a seperate tryout date to be considered for 2023 Teams.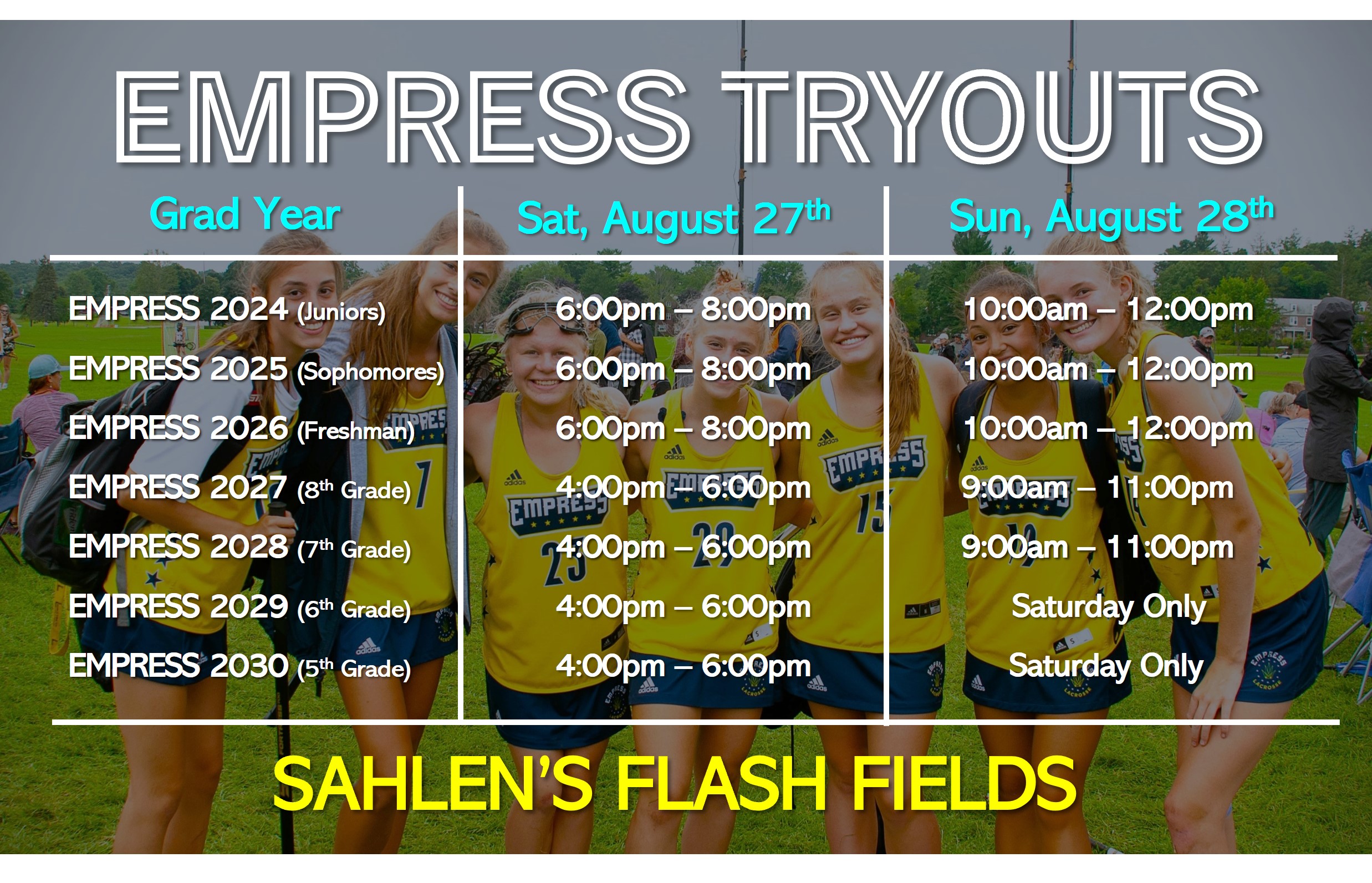 Use the form below to filter by sport, season, day(s) and/or location; or scroll to view all programs.
---
Group Fees

Regular

$0.00

per player

Individual Fees

Regular

$25.00

Group Fees

Regular

$0.00

per player

Individual Fees

Regular

$25.00

Group Fees

Regular

$0.00

per player

Individual Fees

Regular

$25.00

Group Fees

Regular

$0.00

per player

Individual Fees

Regular

$25.00

Group Fees

Regular

$0.00

per player

Individual Fees

Regular

$25.00